Channel:
News
Author:
宋阳
Time:
2020-01-08 06:03
Clicks:
754
The ending of the last final exam welcomed the end of 2019 fall semester as well as the coming of 2020 New Year. On January 8th, XMU Economics International Graduate students together with their Chinese friends held a party at Sunwise Café in Economic Building to celebrate the 2020 New Year.
The program director also joined the party.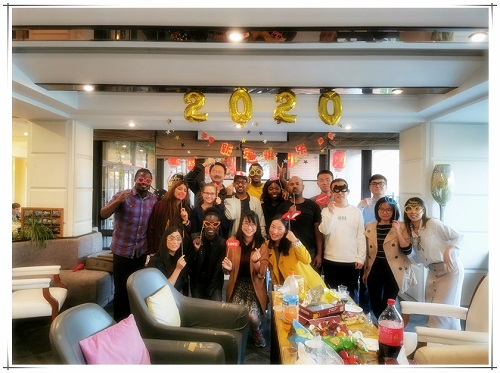 Professor Linlin Niu, the program director on behalf of all the faculty and staffs in WISE&SOE, gave the New Year's greetings to all the international students, wishing everyone a better year in 2020. She asked their plans in winter vacation and their study life in XMU Economics in the past fall semester.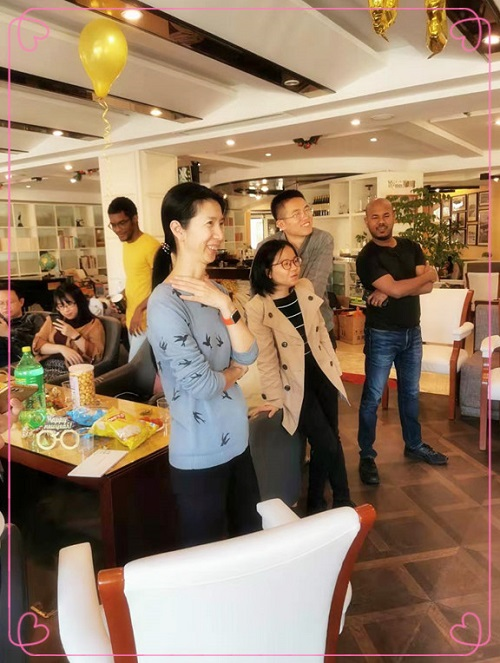 The student assistants prepared some interesting games. The games "Quick Draw Chinese Character" and "Five Second Rules" brought a lot of fun among professors and students What's more, Solomon and Nguyen gave several wonderful performances and made the atmosphere of the party to reach a peak. With anticipation for the New Year, the students wrote down their dreams, wishes the 2020 Resolution wall. A student from UK, Mary wrote that in 2020, she wants to visit more cities in China, experiencing the varieties of Chinese culture. Also, they wrote blessings to each other on the blank postcards, exchanged the blessing postcards, and give the best wishes to their friends.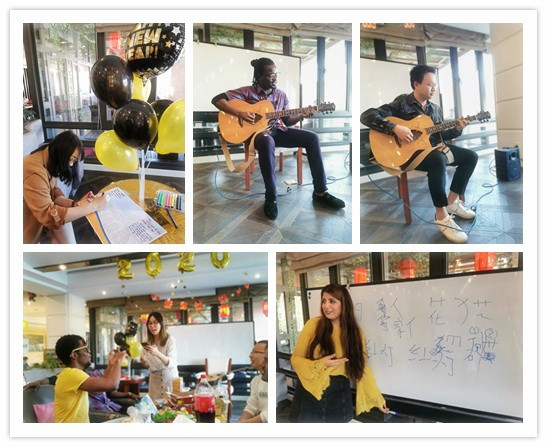 Showing the diversity of religion, culture and countries, students presented their traditional ways of celebrating the New Year. It was a good opportunity to learn more about different cultures and traditions from other countries. A common theme we noticed was that most countries love to celebrate through dances and fireworks. In addition, trying to experience food from different culture, students shared the traditional Chinese food, dumplings, and the food in western style, Pizzas, all together.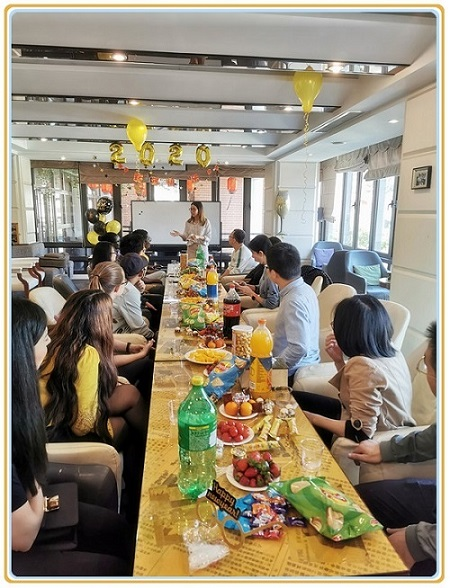 With cheerful background music, professors and students sat together, sharing delicious food, singing and dancing, and chatting comfortably. For a while, the Café was full of laugh. Time flied quickly and the event ended in a joyful atmosphere.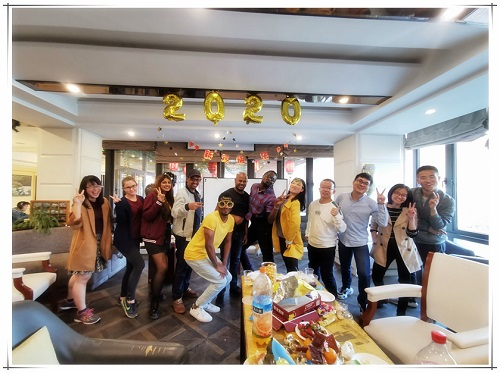 New Year party is a yearly activity held by International Graduate Program of XMU Economics, aiming at celebrating the New Year and improving the communication between international students and Chinese students outside classrooms. It is also a great platform for students to learn other's cultures and have a better understanding of the world.