Channel:
News
Author:
Novia Hardjo Sie 宋阳
Time:
2019-09-20 01:23
Clicks:
702
The 2019 welcome meeting for the incoming international students began on Friday, September 13th, 2019 which also coincided with the Chinese Mid-Autumn Festival, more famously known as the Moon Cake Festival. Faculty members, staff, and student volunteers, together with 21 new students from 15 countries, gathered at N501 Economics Building to attend the orientation and share moon cakes to celebrate the Mid-Autumn Festival.
Professor Linlin Niu, the director of the International Graduate Program Committee, gave a welcoming speech on orientation day for the new international students. In Linlin Niu's opening remarks, she introduced the graduate and post-graduate education program and provided an overview of important elements of Xiamen University as well as the inspiring history of WISE & SOE. She hoped that the new 2019 students could take advantage of the many teaching resources provided by the university, enjoy the beautiful environment in Xiamen, and acquire the knowledge necessary for their future careers.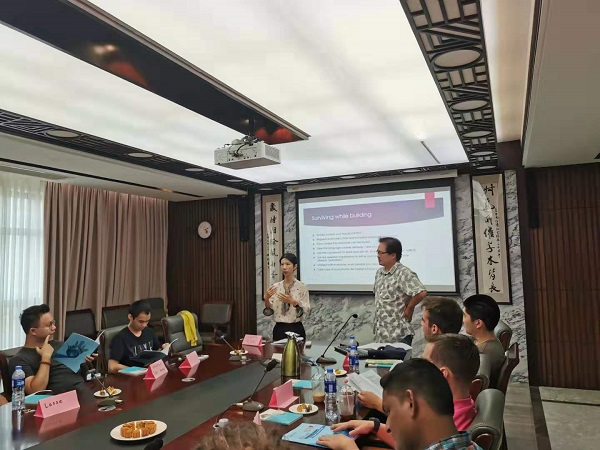 Additionally, IGPC member and professor, Andrew Pua, introduced the new WISE & SOE International Student Handbook and thoroughly explained that program information, course selection, seminar registration, and relevant materials could be found there. "Students need to familiarize themselves with their handbook and consult every time when they need an answer to a question", said Professor Andrew Pua. He also gave strong advice to any students who are expecting to find a job in China after graduation saying, "take the Chinese language seriously, and take more if you need to. As an international Student, you need to be well-prepared to meet the challenges of Chinese company. "
John Ampong, one of the highest performing WISE students from the 2018 intake, also shared his academic experiences and outlined comprehensive information about the academic and student service resources and programs. Moreover, he also emphasized the importance of student discipline and meeting academic deadlines.

The Program Coordinator, Mrs. Yang SONG, and the school counselor, Mrs. Chen SHI, gave a presentation introducing their work responsibilities and emphasizing some key points regarding their study at XMU.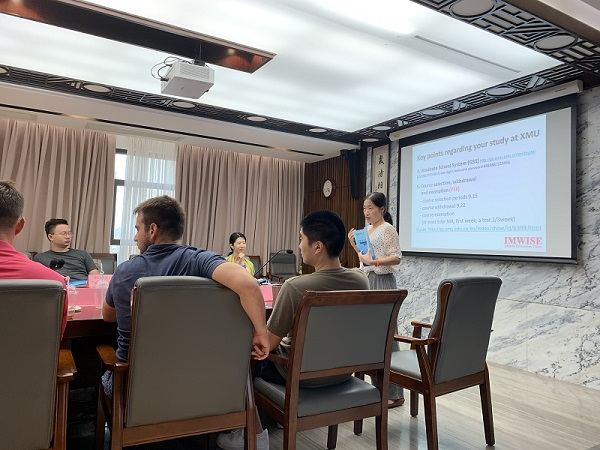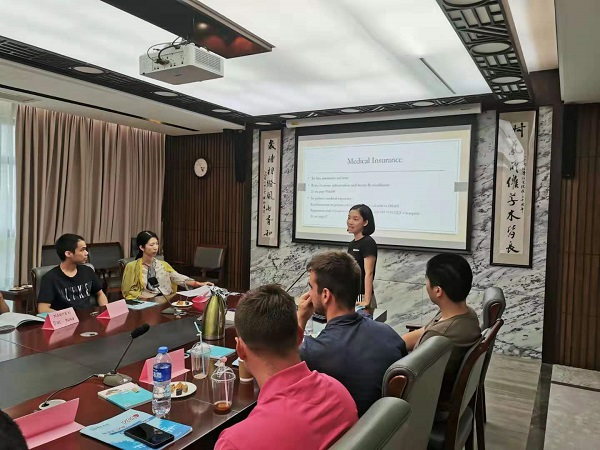 In the end, the student assistants Kenmin CHIN and Jiamin LIN conductedpresentation, providing tips on living in China and living on campus such as how to use Alipay, Taobao and Jingdong, as well as how to recharge their student card. In addition, they recommended some take-out food apps and ride sharing apps to make life in Xiamen much easier.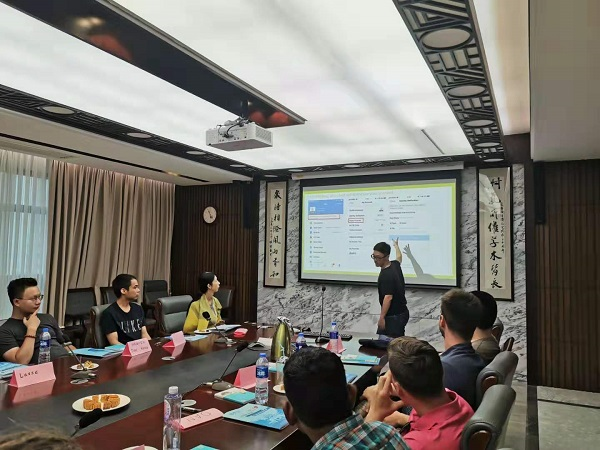 The role of the orientation was to acclimate incoming students to their new environment. A campus tour organized at the end of orientation was tailor-made by the WISE&SOE student assistants to give an impression of campus life and how it is to study and live on such a beautiful university. After the campus tour, students enjoyed a traditional Chinese dinner in a small but popular restaurant with the student assistants.
Feedback from the students
"The orientation as whole was very valuable in informing and giving an insight into expectation of my course. I feel so confident and excited, I think my decision to accept the admission in SOE of Xiamen University was a great decision", -Jillian, Indonesia.
"When I decided to study abroad, I chose China mainly because I think it's an economic powerhouse where I could gain a wealth of knowledge in economics, and in my personal research I saw that Xiada was one of the most prestigious universities in China. Thank you for such an informative, friendly day! Great orientation!" -Jevon, Barbados.
(SOE Novia Hardjo Sie, 宋阳)