Channel:
News
Author:
林加敏 宋阳
Time:
2019-09-16 09:28
Clicks:
601
In the beginning of the new semester, the Wang Yanan Institute for Studies in Economics (WISE) and School of Economics (SOE) welcomed 21 international graduate students for the 2019 intake on September 10th and 11th. The international students come from 5 continents, including 15 countries.
At the registration site, the volunteers, student assistants, and coordinators from WISE and SOE helped the newly-arrived students to complete the registration process, hoping that they would have a wonderful start at Xiamen University. During registration, the president of Xiamen University, Professor ZHANG Rong, also cordially met with the new WISE-SOE international students, asking about their background, their registration, and their feelings of the new environment in China.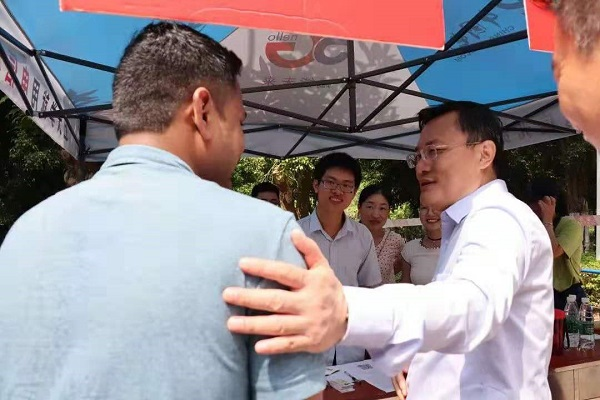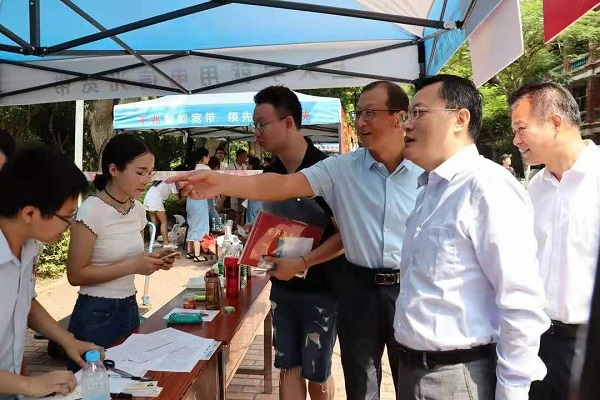 To help the new students to adapt to the life in XMU, the WISE-SOE international graduate program arranged some volunteers, second-year international and domestic students to pick up new students at the airport, show them around important locations on campus, and help them with all procedures other than registration including purchasing a SIM card, obtaining a dorm, and applying for a bank card.


In the following days, student assistants and volunteers will help new students with class selection and accommodation. At the same time, we will also enhance communication with them and help them understand China and Chinese culture. The college will also arrange a series of activities to help them adjust to the life of Xiamen University, such as an orientation, welcome meetings, and tea gatherings.


With the help of the teachers, volunteers and student assistants, we hope the new students will enjoy their new life at Xiamen University and have an unforgettable experience in China.
(WISE 林加敏 宋阳)