Channel:
News
Author:
宋阳
Time:
2019-05-10 09:57
Clicks:
759
The International Graduate Program Committee of WISE-SOE invited a WISE graduated student Faustyna Gawryluk to give a seminar regarding "Careers in China for International Students",which was held in D236 of Economic Building, on May 6
th
, 2019. The international students of WISE-SOE attended the activity. WISE-SOE faculty Andrew Pua host the seminar.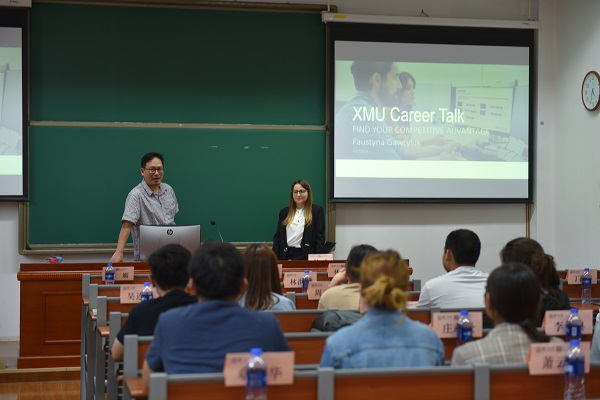 Faustyna Gawryluk is a Business Development Manager at RTJ Tastes Ltd, one of the biggest European meat product manufacturers in China. Firstly she made an introduction of the Chinese job market, and then she shared some information of opportunities and challenges for international students in job searching procedure and legal requirements to work in China. She emphasized that getting a Master degree in WISE and SOE is a very good start in job searching market because of the good reputation of the schools and the university. Finally, she shared her experiences regarding building the personal brand and steps in making an effective career plan.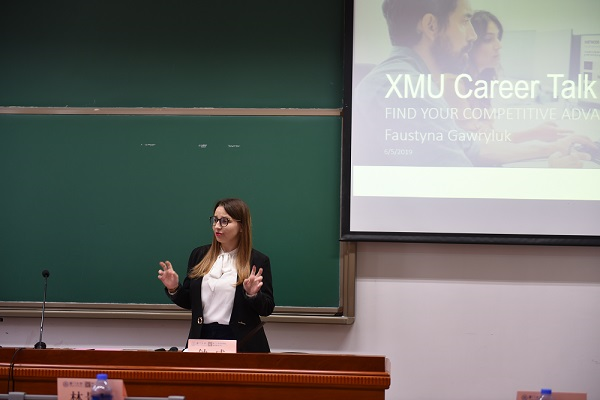 In the Q&A session, students shared their own intern experiences and actively raised questions related to internships, channels for getting information of jobs, which companies are more open for international students and the average salary for foreigners in different cities. Faustyna presented details and used cases to answer those questions and caused heated discussion among the students.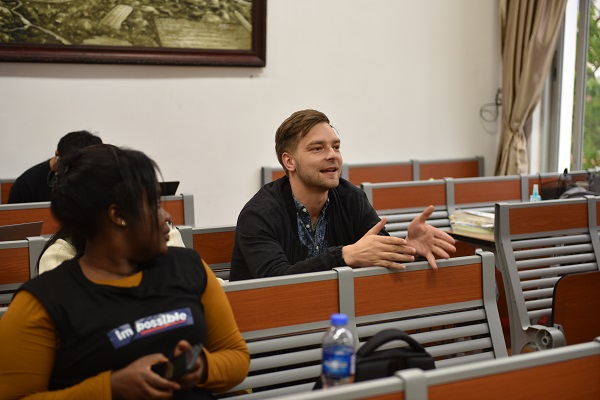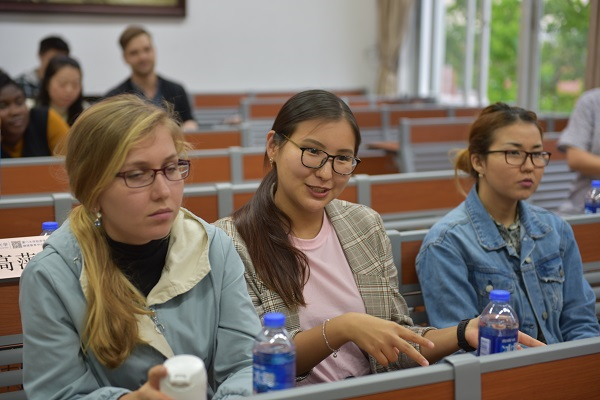 This seminar not only gives international students a great platform to learn and prepare for their careers in China, but also encourages some students' enthusiasm to work in China. Students all expressed that the information of the seminar is really practical and useful and they are going to start working on their plan now.

(SOE Xiaotong SHEN, SOE Yang SONG)