Channel:
News
Author:
Time:
2019-03-21 10:54
Clicks:
920
As the spring defence draws closer, students are nervously awaiting the results of the blind review and preparing to defend their thesis in April. On the 18th, 19th, 20th and 21st of March a four day International MA/PhD presentation workshop took place. Students and faculty members of WISE-SOE gathered in the School of Economics to hear the presentations of students research work, with time allotted afterwards for questions, discussion and constructive criticism. A total of 14 students signed up to take part in the workshop, and it ran on each day from 4.40pm to 6.20
pm.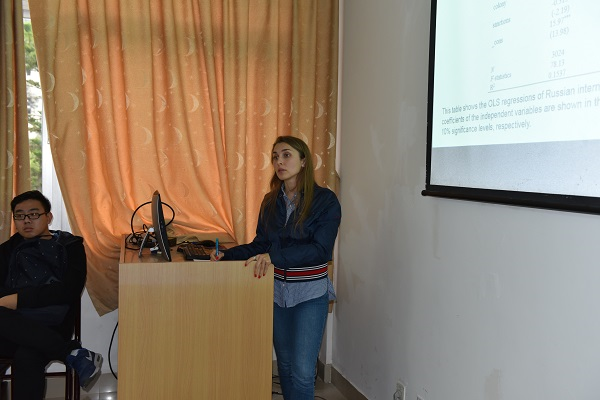 Each student presented the fruits of their hard work on their respective thesis, which has been sent to blind review since early March and which will return with the result in early April. A similar workshop took place not long ago, in December. Whilst some students took part in the last workshop, this time the anxiety in the room had a sense of somewhat urgency to it, as the clock is ticking and time runs out until the true trial of the spring defence rolls around.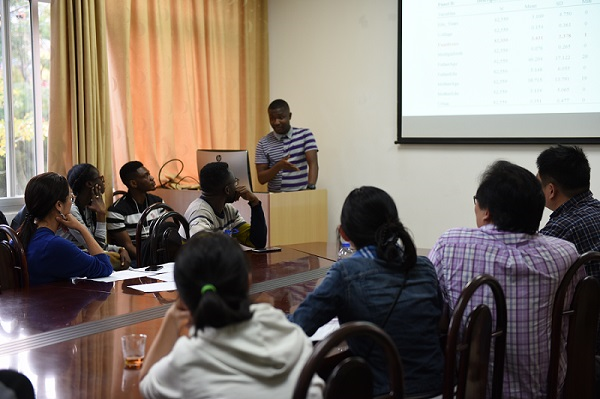 That being said, each one of the students made their best effort in presenting the results of their hard work and research to the audience of professors and fellow classmates. Professors helped both in asking questions and giving their feedback, suggestions and constructive criticism. Students did their best in defending their work and answering questions, and took the feedback and suggestions on board. Indeed, with the real thesis defence just around the corner, now is the time to make mistakes.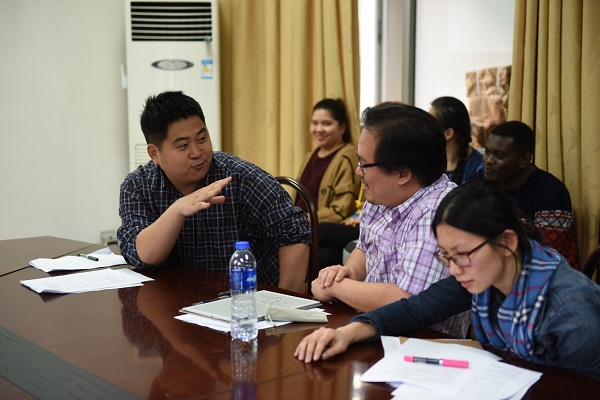 Students expressed their appreciation for the feedback and agreed that the workshop was a useful tool in preparing for the spring defence coming soon. Not only to get a feel for how the real defence will feel like, but to correct any mistakes in their presentation skills or even their research.



WISE-SOE hopes to continue to provide opportunities and a platform to students in order to further their educational experience as part of the international graduate program in Xiamen University.



(SOE, Intl MA Sophie Rogan, SOE, Yang SONG)