Channel:
News
Author:
Time:
2019-01-17 04:22
Clicks:
1633
On the 31
st
of December 2018, the international graduate students of WISE-SOE organized a lunch party in Sunwise café to celebrate the New Year. 17 students, Professor Niu, Professor Pua and the program coordinator Yang Song also joined the party.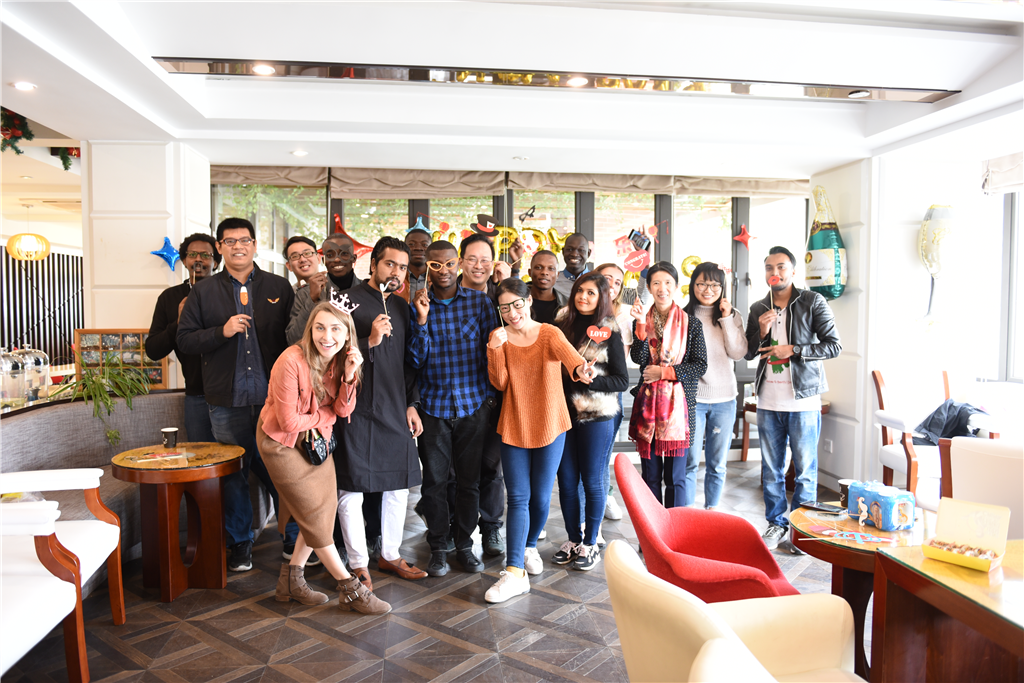 Professor Niu and Professor Pua gave a warm welcome and best wishes to everyone for the New Year, and the party started. Together the students used finger paints to create the leaves of a tree and signed their name to the colourful poster. Afterwards everyone enjoyed the afternoon tea. Indulging in pizza, snacks and drinks, all laughed and chatted with each other, reminiscing on the year gone by. The classmates happily taught each other about their own cultural traditions for celebrating the New Year in their different home countries.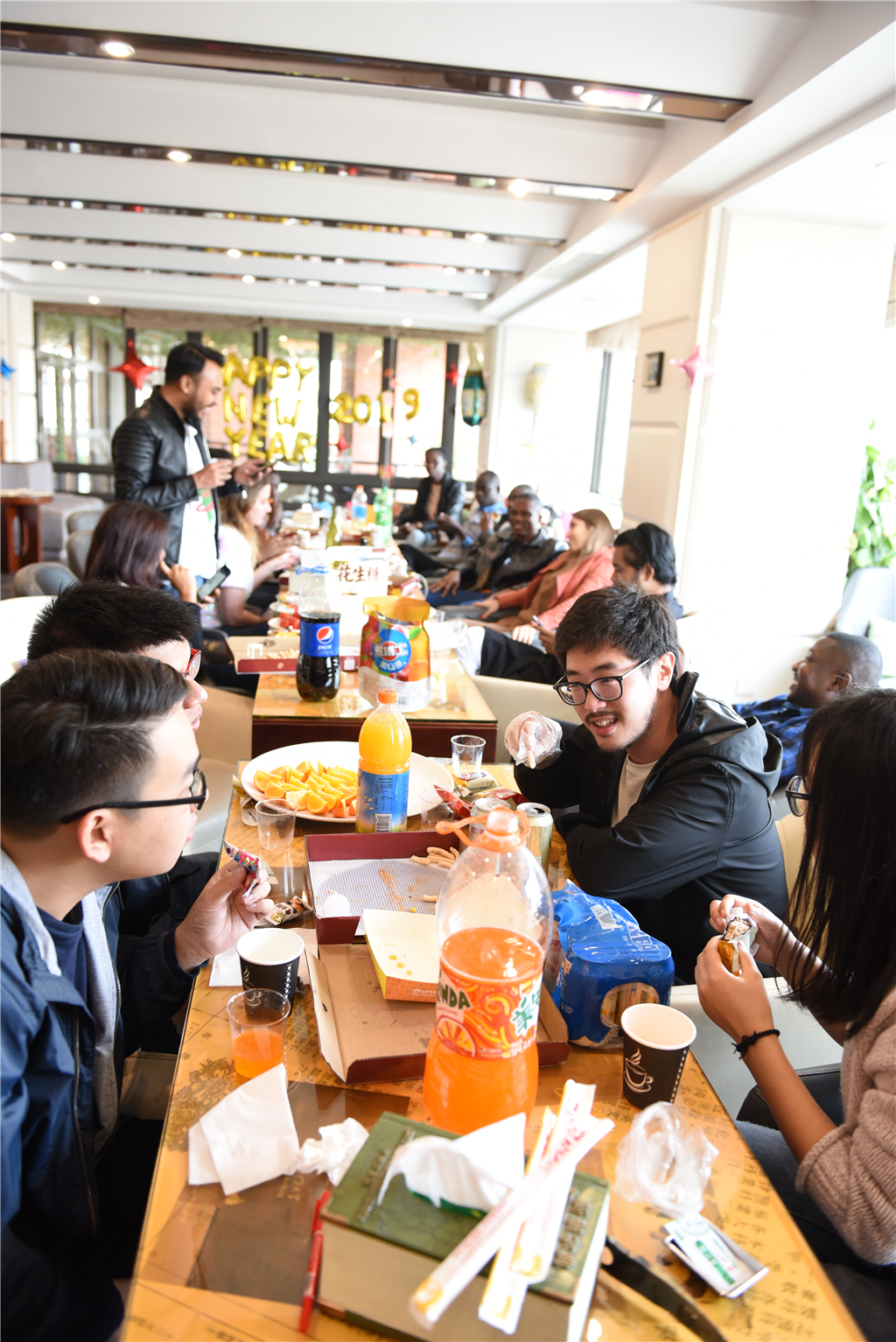 Afterwards, Solomon took to the stage with his guitar and preformed fun cheerful songs, inviting his classmates to join and sing together, as the rest danced and took photos commemorate the occasion.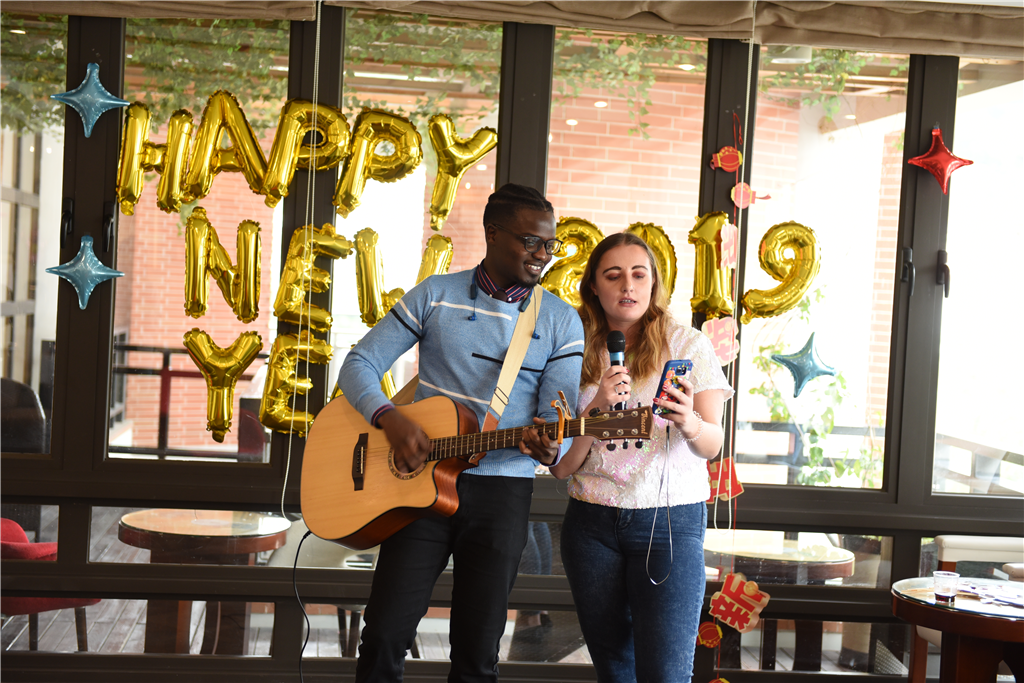 Finally, all came together to make their wishes to be fulfilled in the coming year. Everyone, using their respective country's language, wrote their dreams, wishes and hopes for the coming year and signed their names. Before the end of the party, delicious cakes were enjoyed together before eventually bidding each other farewell for the last time in 2018!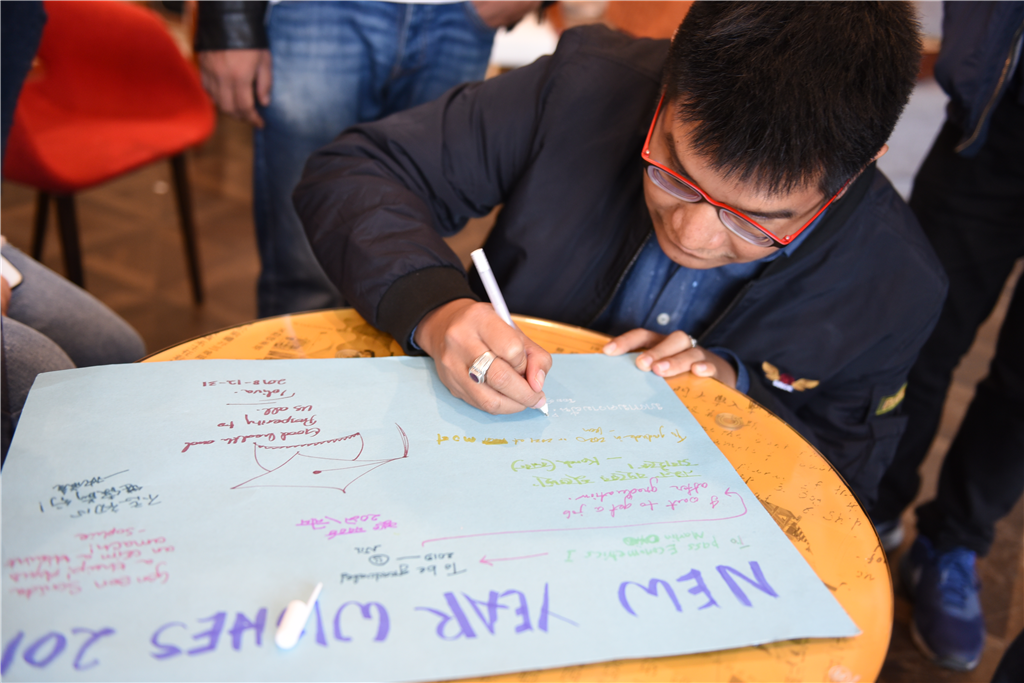 It was a wonderful opportunity for the international students of WISE-SOE to celebrate the year gone by and to ring in the New Year in Xiamen University. Through this event, they learned all about each other's different cultures, got to know one another, and started the year off on a positive note.