Channel:
News
Author:
Time:
2018-05-15 10:20
Clicks:
581
It is the tradition of Xiamen University for several decades in every Spring Festival to organize a huge dinner to celebrate the most special festival here - the "Chinese New Year". In this annual program the authorities of Xiada prepared a dinner before the New Year's Eve to students, professors and their families. Students of all faculties and from more than 15 countries participated in one of the biggest events in Xiamen.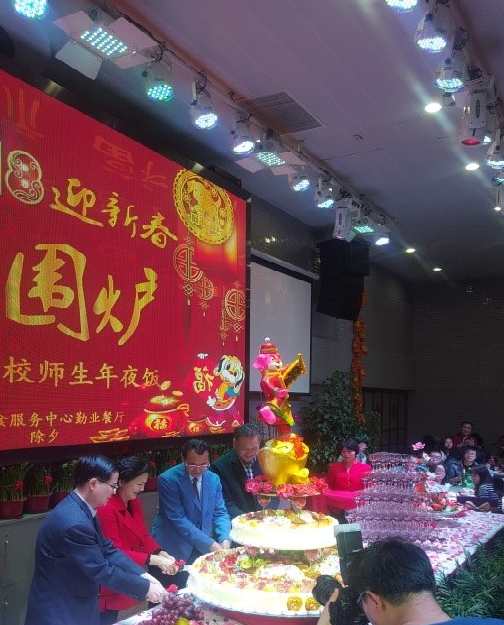 The school offered two special dinners in different dining rooms. The main dinner was celebrated with more than 74 table dinner and the second event was done at "Muslim dining room" to respect the diversity of food specialties and religions.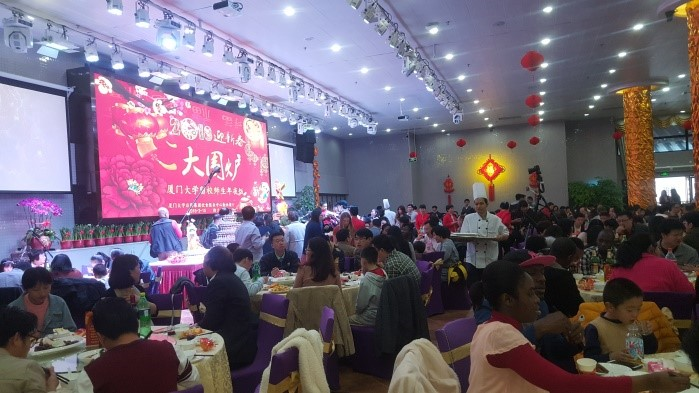 Several dishes were served such crab, beef, fish, dumplings, soups, chicken and a wide variety of Chinese traditional dishes, with desserts, beverages, wine and beers. The vice president of Xiada gave a speech to all the participants and wished them all the best in this New Year, wishing happiness, wealth and health to everyone, and afterwards a toast by him and his wife was done with all the students and guests in every table.
The atmosphere brought a rich and fabulous decoration of the Year of the Dog at this Spring Festival celebration. Furthermore, the college leaders also attended the celebration to have dinner with the students, and a multiethnic environment was felt by professors sharing Chinese special traditions with international students and their fantastic costumes. In this period of the year, families reunite together to celebrate the magnificent event in China.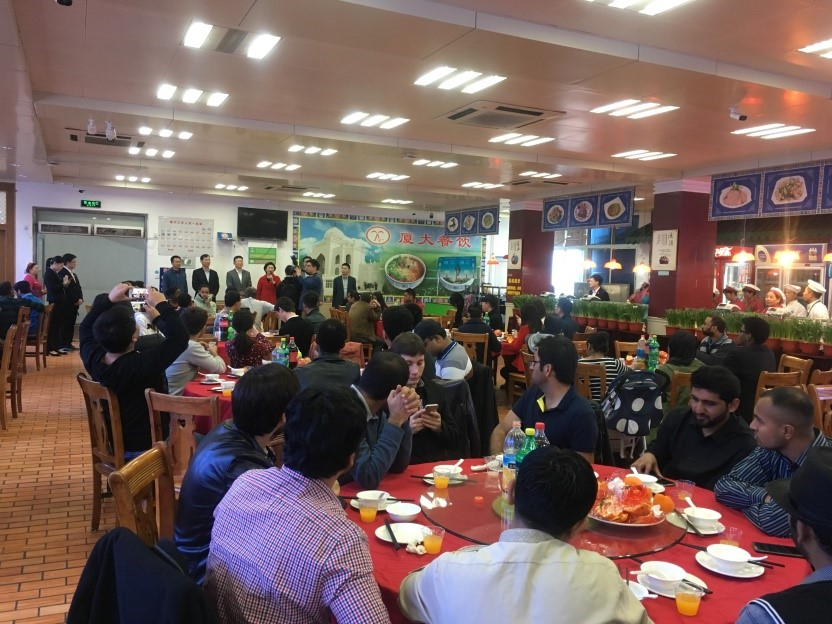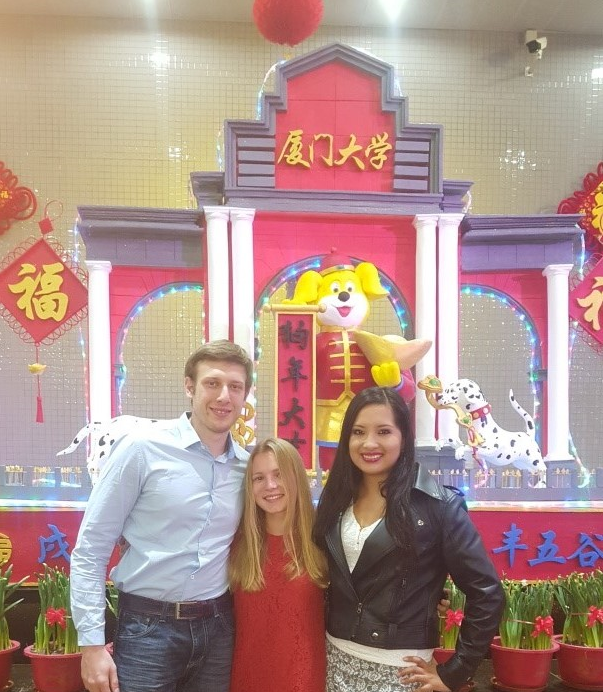 By Karina Espinel
Student Assistant