Channel:
News
Author:
Time:
2018-02-11 03:48
Clicks:
782
The international students in WISE-SOE (Wang Yanan Institute for Studies in Economics-School of Economics) were crowned champions of the Xiamen University School of Economics 2017 Football Tournament. The team, which is named WISE-SOE United, was formed by international students studying for their bachelors, masters, and PhDs, as well as those on shorter-term exchange programs in WISE-SOE. They come different from Ghana, Nigeria, Uganda, Poland, Russia, Bangladesh, Azerbaijan, Liberia, and Tajikistan.


The main aim of this tournament is to promote the game of soccer in the School of Economics and to ensure that the school becomes a force to be reckoned with in the game of soccer within Xiamen University and beyond. The tournament was therefore held in the spirit of solidarity, fraternity, and communication with a competitive atmosphere among the lovers of the game of soccer within the school.


There were 2 groups and 7 teams in this tournament. The teams were formed based on the various majors offered by WISE-SOE. WISE-SOE United was in group B with teams from WISE, Economics and Public Finance and finished top of the group with 9 points and 18 goals.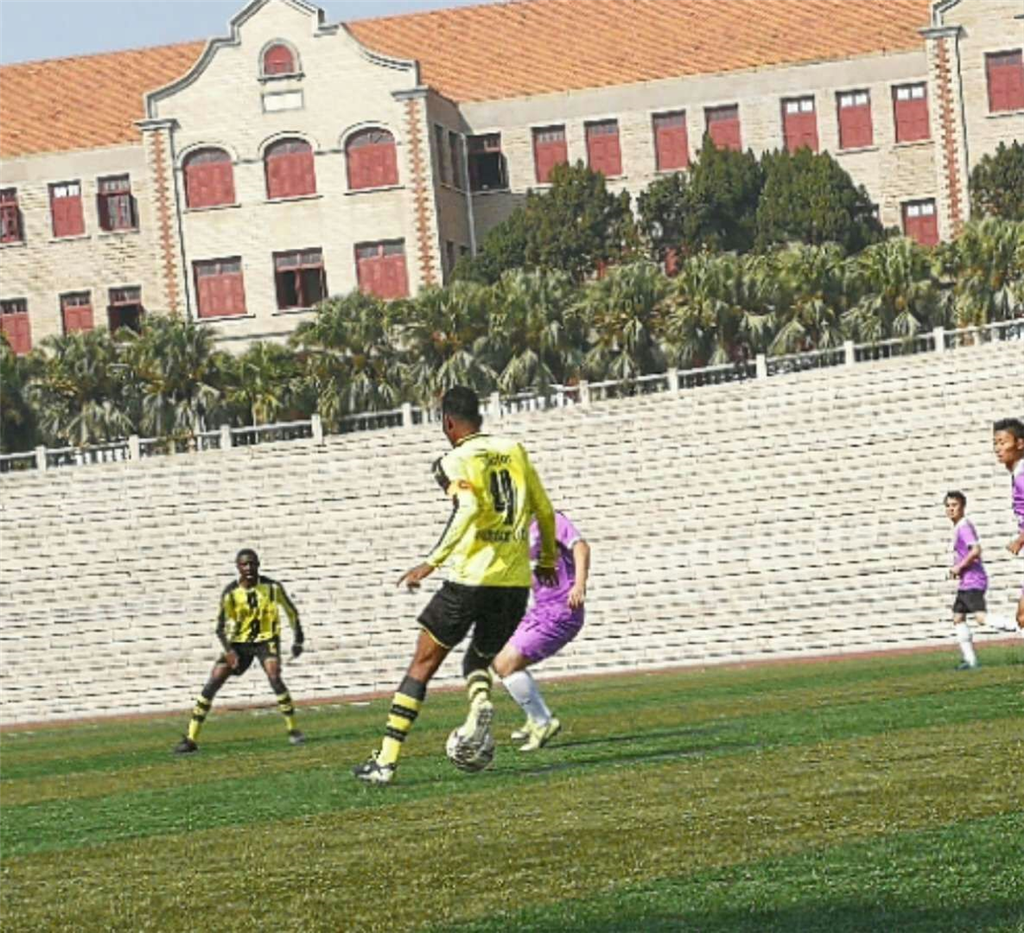 The tournament started on December 4th, 2017 and ended on December 26th. The international students' team (WISE-SOE UNITED) played their first game on December 5th against Finance and won 9:0. They won the subsequent games 9:3 and 3:0 against Economics and WISE respectively. The overall performance of the team during the group stage was marvelous with great passing, dribbling and wonderful goals scored. WISE-United progressed through to the final where they played against the WISE-SOE All Stars (a team formed by all the best players from the other teams). This was done in order to have a team that can actually match the strength of WISE-SOE United. After 90 minutes of scintillating and breathtaking football, WISE-SOE United defeated the WISE-SOE All Stars 5:2 to be crowned the champions of the Xiamen University School of Economics Football Tournament.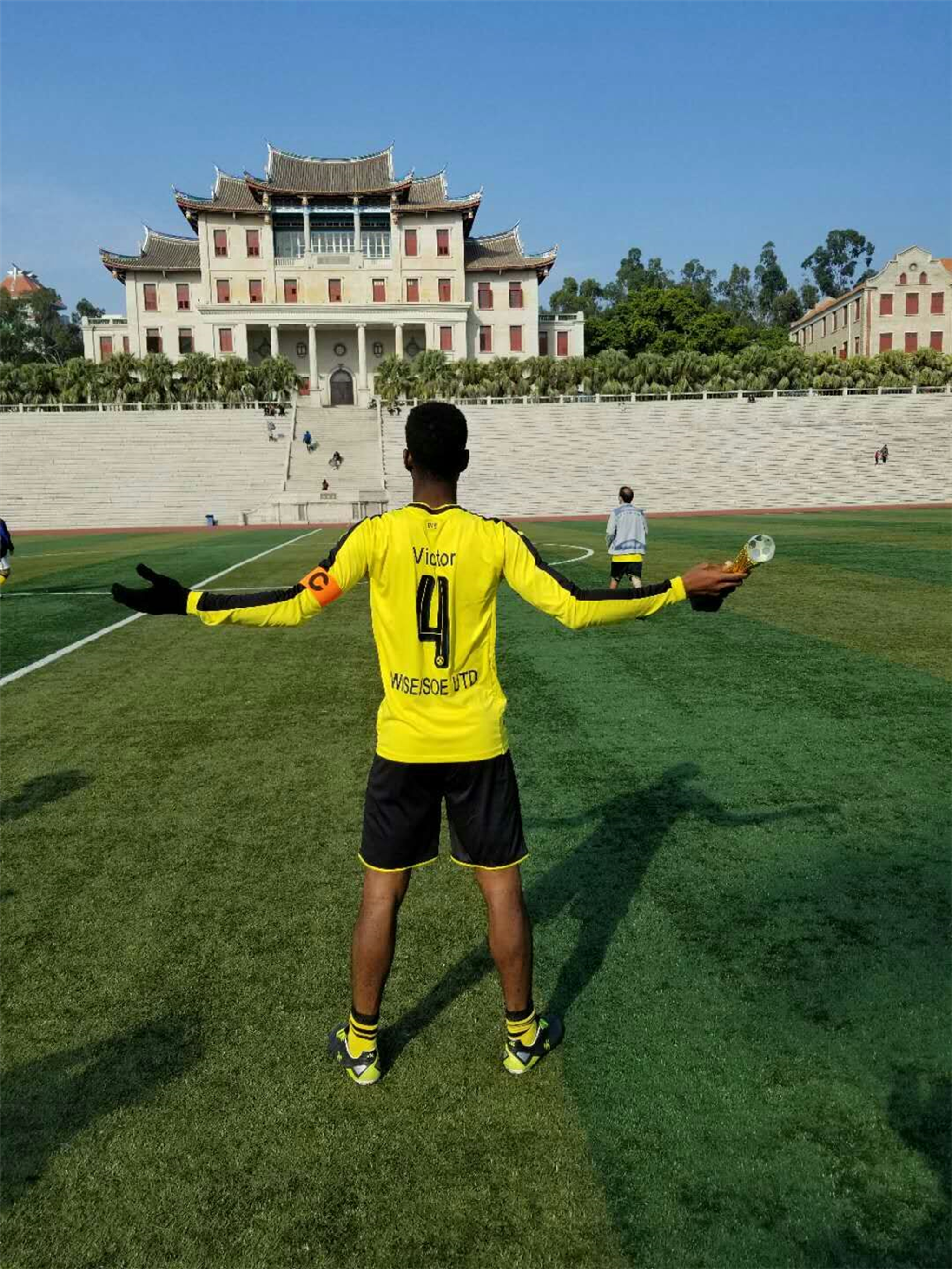 Victor Edem, a PhD student in Finance from Ghana and captain of WISE-SOE United, thought that the tournament was amazing and brought all the students, both the foreign and Chinese, closer. He also commended the players' commitment to the tournament. This is because despite their busy course schedules and quizzes, all students tried their best to be available for the games and always put in their best. He went on to say that even though this marks the first time the international students played together as a team, their communication, coordination and team spirit were exceptional.

He also gave special thanks to the organizers and all the participants of this special event, as well as Richa Garg, a master's student from India, for her continued support throughout the tournament.

By Feby Dwi Sutianto ——Student Assistant