Channel:
News
Author:
Time:
2018-02-11 03:30
Clicks:
754
The new year is an incredible moment to self-reflect, recalibrate, and celebrate. The International Graduate Program did this at our beautiful Xiamen University on Sunday, December 31st at a New Year's Eve Lunch for international and local students and professors. This WISE Family shared traditions from around the world at Sunwise Café in the Economics Building.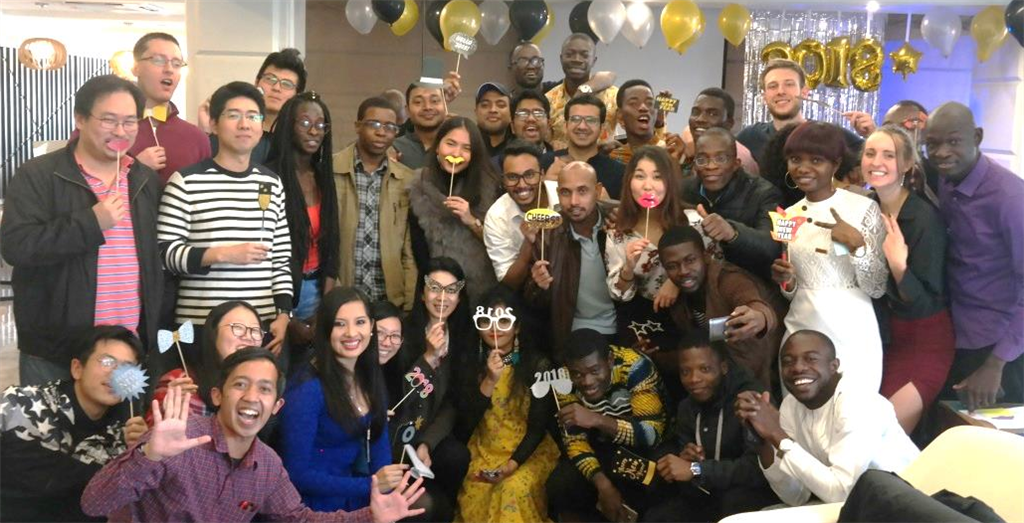 Program Director, Professor Lin Lin Niu, started the event by giving a warm welcome to the students representing more than 12 countries and talked about her experience spending her new year far away from home when she studied in Europe. Afterwards, we enjoyed a lunch together while our classmates Aseem and Solomon delighted us with some cheerful songs.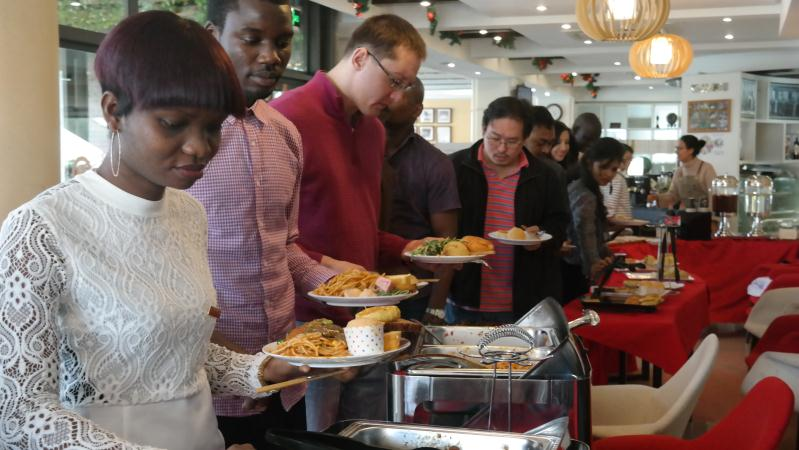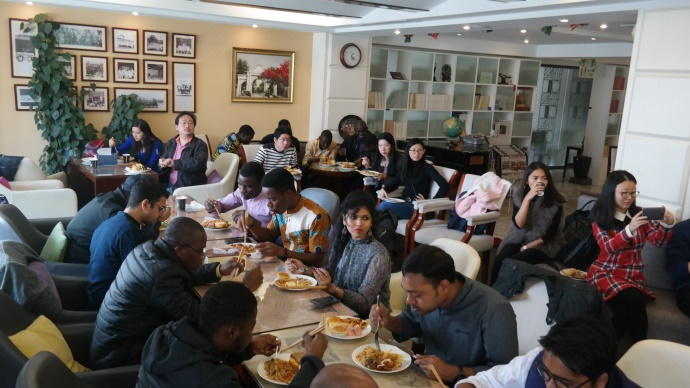 Showing the diversity of religion, culture and countries present, students presented their traditional ways of celebrating the new year. It was a good opportunity to learn more about different cultures, clothing and traditions from Africa, South America, Jamaica and China. A common theme we noticed was that most countries love to celebrate through dances and fireworks.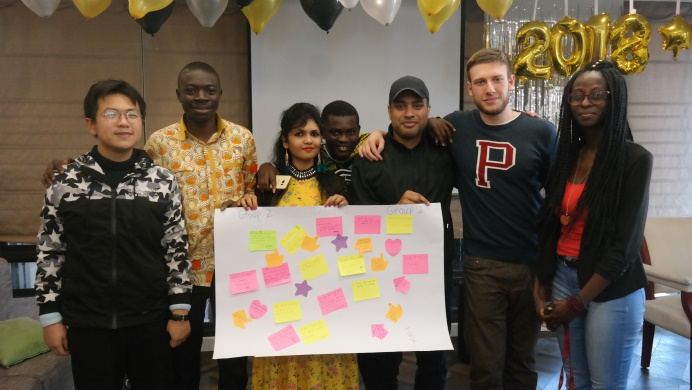 Another common activity from all the countries is making a list of new wishes to be fulfilled in the coming year, so we make some groups and wrote a banner with our dreams, wishes, and hoped-for accomplishments for the next year. To provide some entertainment, many students showed their talents and how gifted they are. Assem (Tajikistan), Solomon (Uganda), Increase (Nigeria), and Zahid (Bangladesh) entertained us through songs. Nilima and Konok (Bangladesh) and Victor (Ghana) showed traditional dancing from their countries.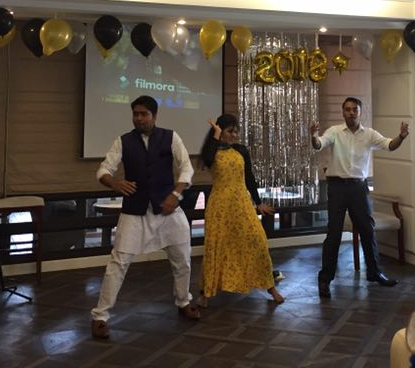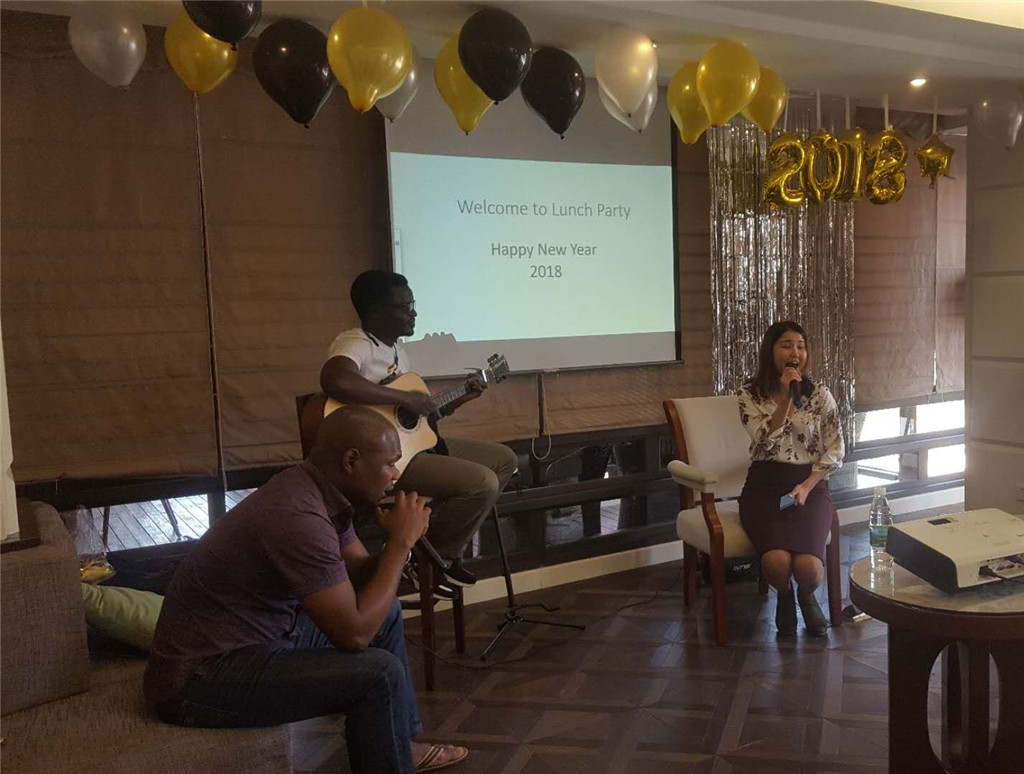 The event closed with photo time and gathering to share between professors and students. This activity allowed students and professors to get to know each other better and start off the new year with positive energy. This also led us to the understanding that even if we are far away from home, we have our WISE Family to provide happiness and a wonderful environment for us here.

By KARINA ESPINEL —— Student Assistant