Channel:
News
Author:
Time:
2017-11-15 09:51
Clicks:
1711
On November 3, the crisp, cool air was a perfect backdrop for Xiamen University's international postgraduate students in Economics to experience Chinese culture. During the day, the students stopped by two enterprises and learned to better understand their operations. They also visited the Xiamen Overseas Chinese Museum to get a sense of Chinese culture and national charm. This event is an annual extracurricular activity for the International Graduate Program of Economics at Xiamen University, jointly led by Professor Niu Linlin, Vice Dean of Wang Economic Research Institute (WISE), and programcoordinator Cai Ling. There are more than 30 international postgraduate students WISE and SOE. The members of the International Graduate Program Committee Bao Xiaojia, Jaehong Kim, Zhao Minqiang, and instructors Zeng Ying and Zhu Jialiang in this intensive mobile classroom day with the students.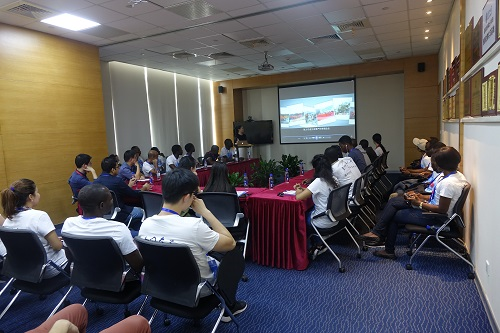 The first stop in the morning was the Guanyin Mountain branch of the Justsun Group (or Jia Sheng). Jia Sheng was founded in 1997, and was one of the first batch of foreign trade integrated services enterprises in Xiamen. Companies in this category provide information, data, finance, customs clearance, logistics, cross-border electricity and other foreign trade integrated services for both domestic and foreign trade groups. Participants first visited the Jia Sheng office area to gain an understanding of their daily operations. Next, participants held a symposium and watched corporate promotional films. Huafeng Xie, a manager of Jia Sheng introduced their "Three links, four treasures", other service products, their supply chain, and financials, as well as developments like their Logistics Park and the Jia Sheng International Building. The students and teachers then learned about the company's customer scope, the country's imports and exports, and whether Jia Sheng recruits foreign staff or interns.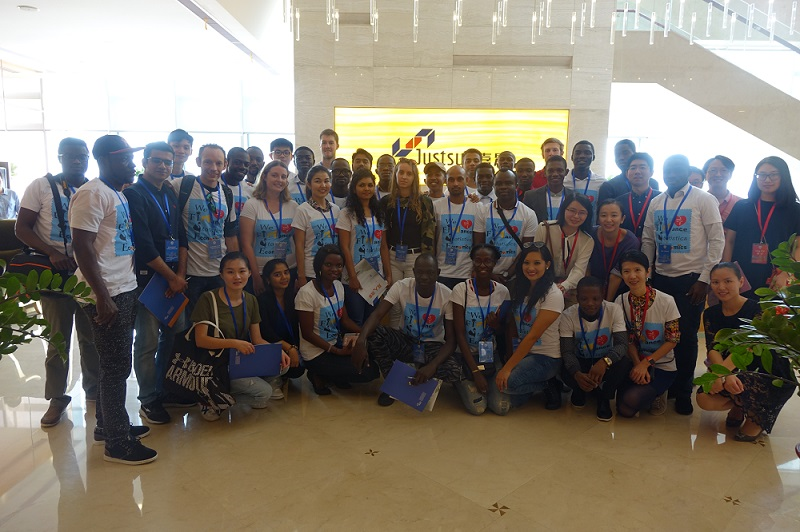 The second stop of the day was the company Atwork. Atwork was founded in 2015, and provides joint office space for entrepreneurs alongside a wide range of social and resource integration channels, all with community support. The students and teachers of the group were able to see the office spaces and demonstrations of some innovative products being developed there. Participants particularly enjoyed learning about the special research and development that went into a small intelligent robot and a smart lock. They also learned how developers maintain cost control and their marketing models.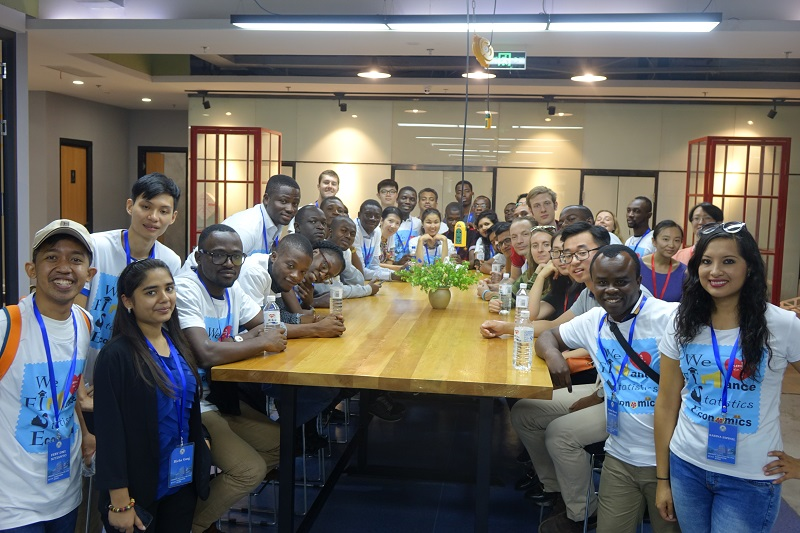 After lunch and a short rest, the group arrived at the Xiamen Overseas Chinese Museum. The useum was founded by Mr. Tan Kah Kee, a famous patriotic overseas Chinese. He initiated the museum's development in 1956, and it opened in 1959. It was the first Chinese-funded construction by an overseas Chinese individual, and contains a comprehensive, systematic display of Chinese history. Participants focused on the cultural relics displays and the exhibits highlighting overseas Chinese and how they maintain connections with their motherland while making contributions to the world at large. In the process, many of the international students came into contact with parts of their own history and culture.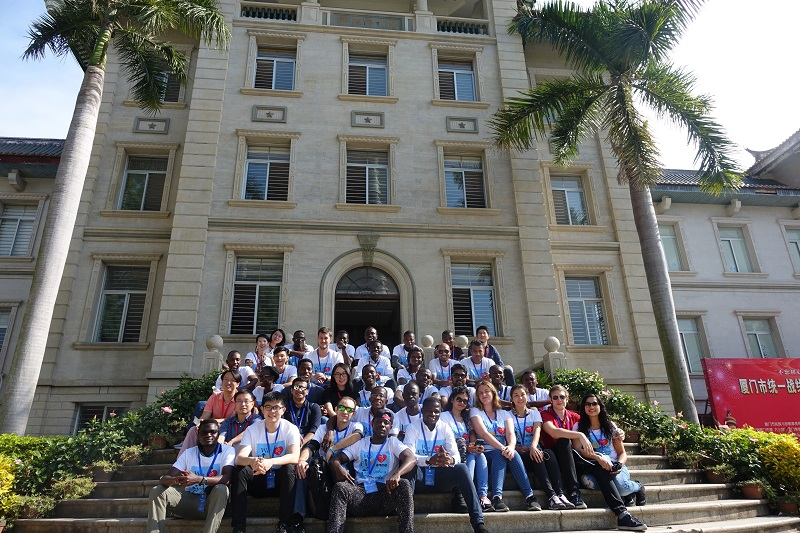 This visit not only teachers and students better understand each other, but also expanded their understanding of the development of the Chinese economy and related industries. It provided a extracurricular learning opportunity for international students to experience Chinese culture.
By KARINA ESPINEL —— Student Assistant