Channel:
News
Author:
Time:
2017-10-11 11:51
Clicks:
1848
The Wang Yanan Institute for Studies in Economics (WISE) and School of Economics (SOE) welcomed 39 master's students and 5 doctoral students for the 2017 intake beginning September 10th with registration days. The international students come from 21 countries, including Indonesia, India, Bangladesh, Russia, Ireland, Thailand, Singapore, Malaysia, Cambodia, Liberia, South Sudan, and Nigeria.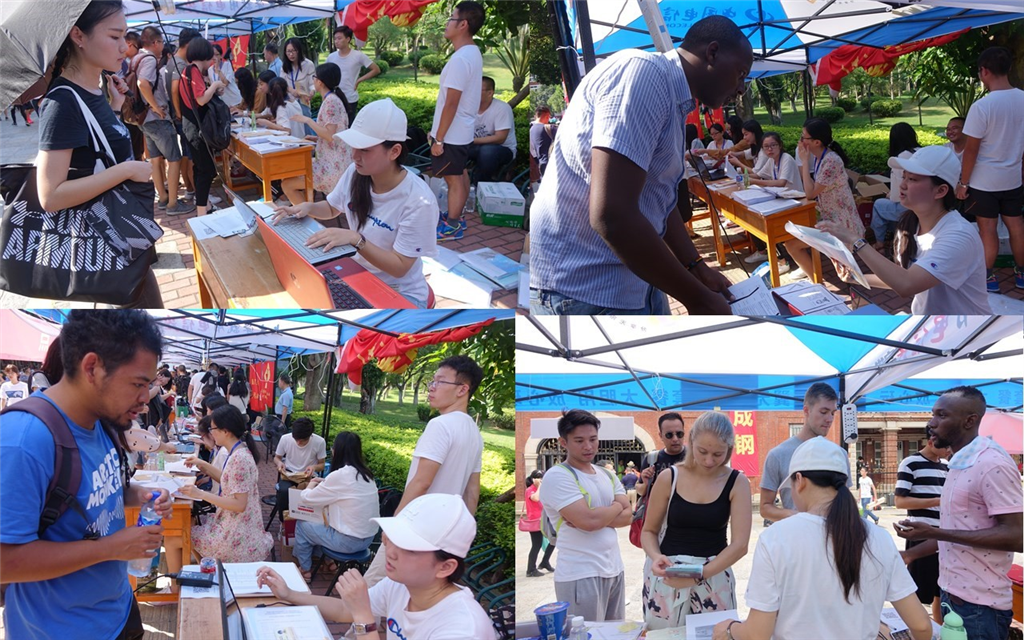 Registration on September 10 & 11 near the Furong 2 building.

Akeza Charles, a new international master's student from Grenada who registered on the first day, said that she would study International Finance. She prefers studying at WISE-SOE because she wants to learn finance and economics within an international environment with competent professors. She believes that she will be successful in the financial sector after she finishes her program at WISE-SOE.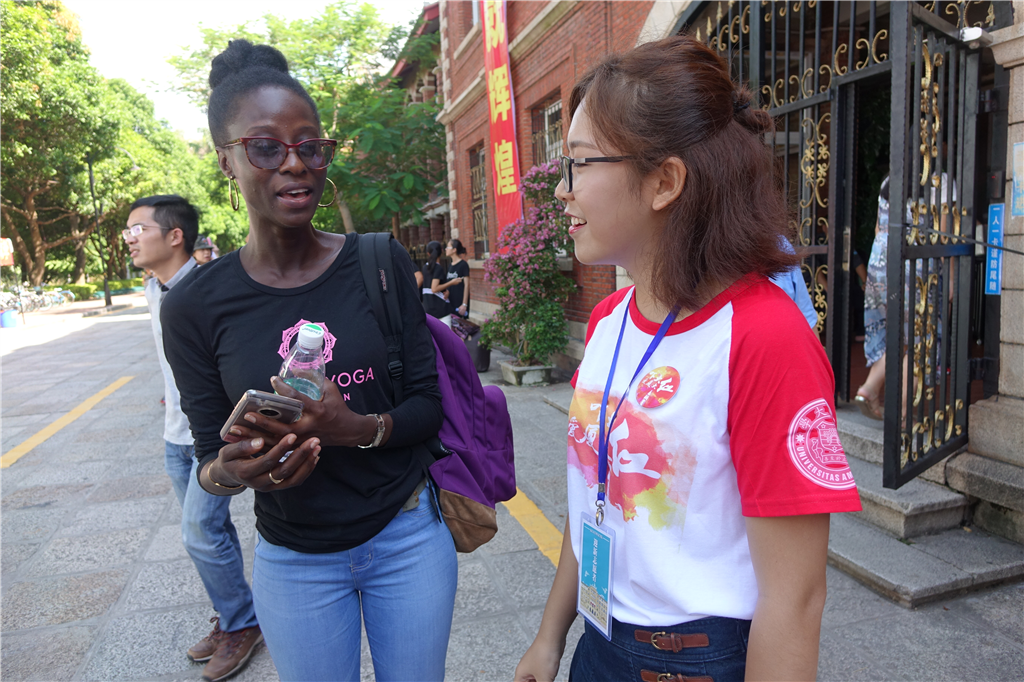 Akeza Charles, new student from Grenada and a student volunteer.
The new students also attended student orientation on the 14th of September in the Economics Building. There were three events during the WISE-SOE orientation for the international graduate program students. In the morning, Professor Niu Linlin, the chair of the International Graduate Program Committee and vice-dean of WISE, gave a welcome speech and introduced the history and background of Xiamen University for the new students. The program coordinator, Ms Lin Lin and school counselor, Ms Chen Shi gave a presentation on teaching affair policies and school life.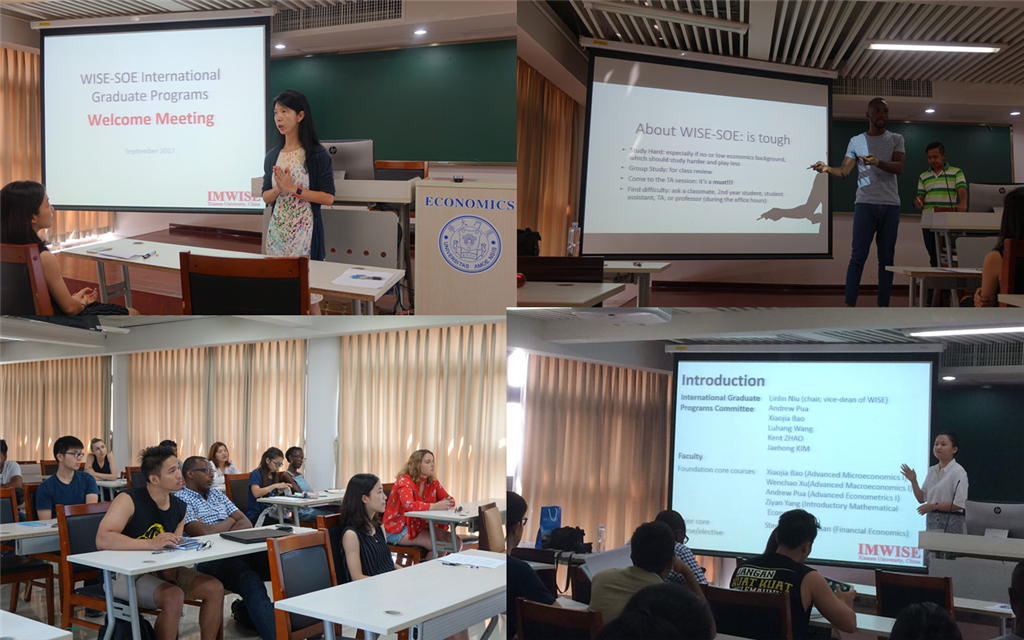 Welcome Meeting
In the afternoon, students enjoyed a tea reception at Sunwise Café. Many faculty members and current students also participated in this event to mingle with the new cohort. To help the new students familiarize themselves with the campus, our student assistants Feby and Makafui took them on a campus tour.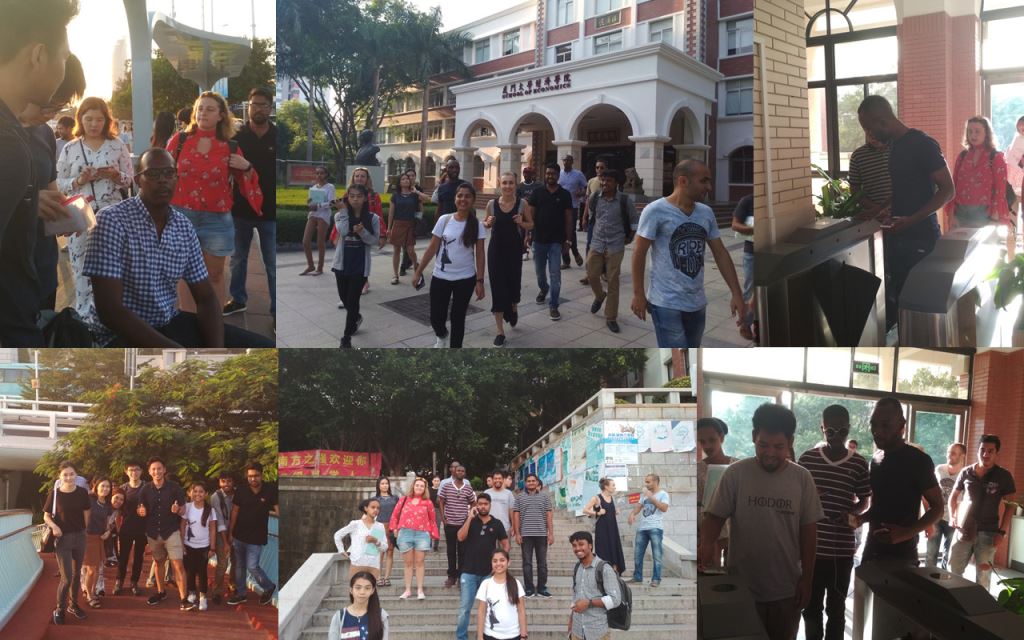 Campus Tour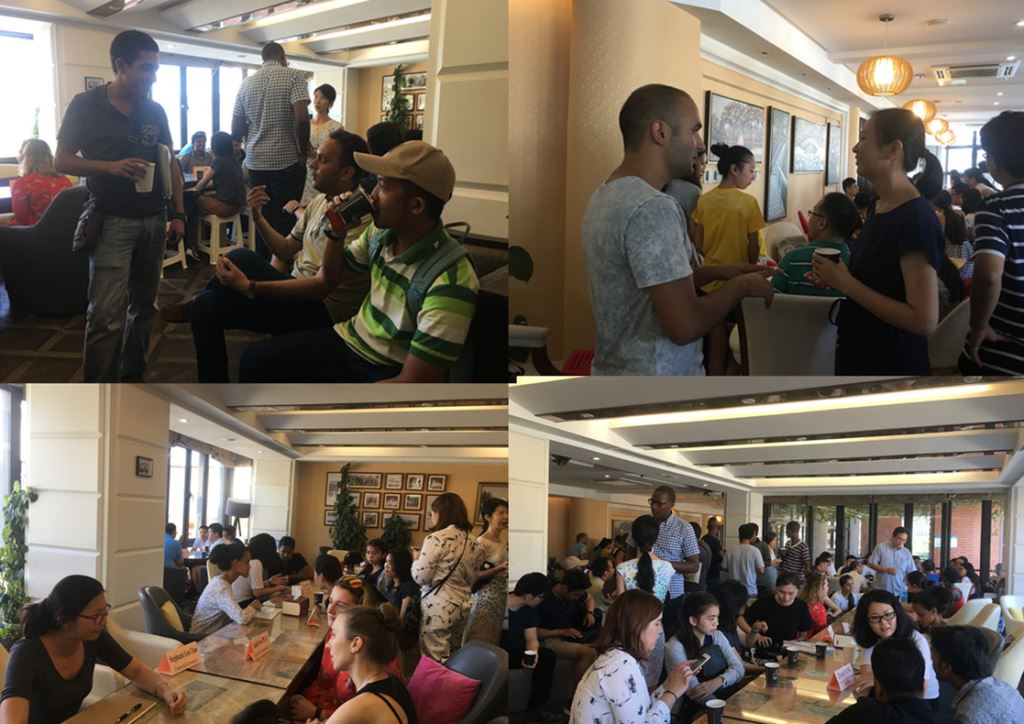 Teatime
New students will take four Economics foundation courses from WISE-SOE and two general courses in Chinese language and culture during the fall semester. Two new faculty members, Dr. Ziyan Yang, from the University of Maryland, College Park (U.S.A.), will be teaching Introductory Mathematical Economics for the International Graduate Programs. Dr. Stephanie Chan, from the University of Amsterdam (Netherlands), will be teaching Financial Economics.
by Feby Dwi Sutianto – Student Assistant
Master of Economics in Management